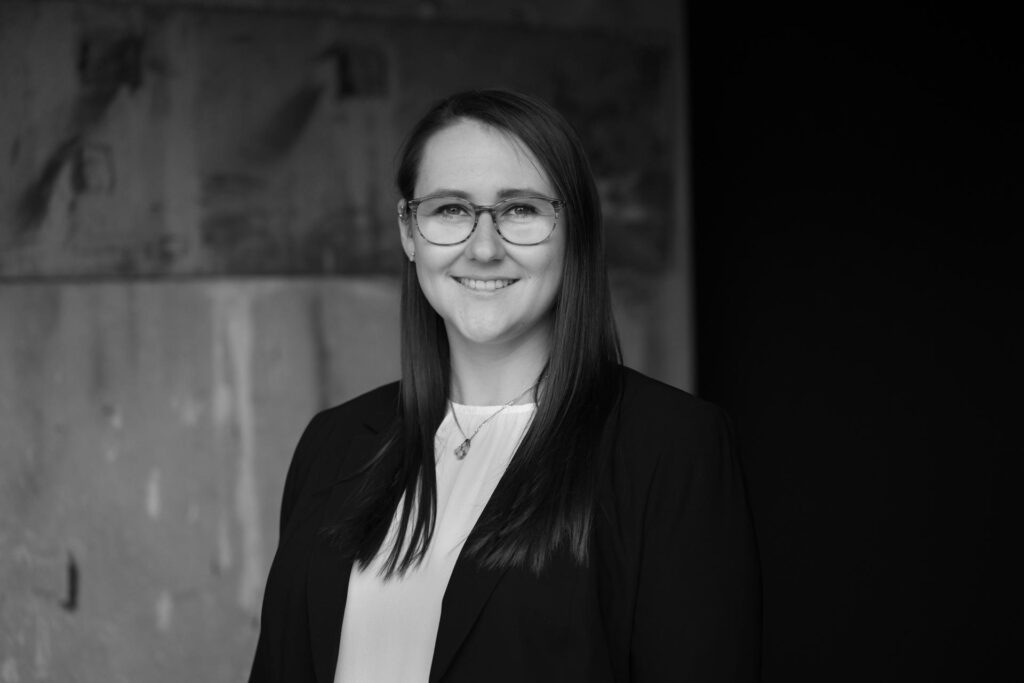 Tel: 0049 (0)421 224 905
Mail: mail@nachtwey-ip.de
Nina Schäfer was born in the Rhineland and studied law at the University of Bremen, specialising in criminal law. After completing her first state law examination, she completed her legal traineeship at the Hanseatic Court of Appeal in Bremen. Nina Schäfer spent her legal traineeship at the Nachtwey IP law firm.
Ms. Schäfer was admitted to the bar in 2021 and has been employed at the Nachtwey IP law firm since graduating as a fully qualified lawyer and then as a lawyer. Nina Schäfer began working as a legal assistant at Nachtwey IP as soon as she started her legal traineeship and was thus able to constantly expand her experience in intellectual property law. Prior to that, she gained experience in social law at a legal tech firm.
In order to continue to deepen her knowledge of intellectual property law, Ms. Schäfer attends specialist conferences and, from 2022, the specialist course for intellectual property law.
AREA OF EXPERTISE:
Competition law, trade mark law, design law, copyright
MEMBERSHIPS:
GRUR – Intellectual Property and Copyright
NVFGR – North German Association of specialist lawyers for Intellectual Property
Bremen Bar Association