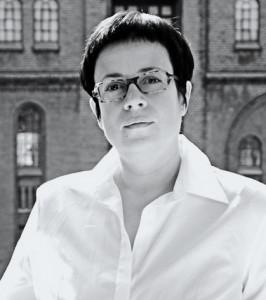 The core area of our practice is press law, i.e. the enforcing of claims that those affected by any kind of publication have against the media, for instance publishing houses or TV stations. Untruthful media coverage can cause vast damages to persons or corporations, e.g. in the case of distributing negligently conducted product tests, slanderous campaigns or when infringing someone's right to their image (unlawful use of photographs).
We recommend contacting us early, because the chance of asserting legal influence is especially high in the forefront of press coverage (e.g. interview requests). Please note that reaction times are of the essence in Media Law, since the courts have set very short time limits to react to publications. If negative coverage has already occurred, you are entitled to:
Cease and Desist – Counterstatement – Correction/Rectification – possibly Damages
Copyright Law
Copyright in principle protects someone's right to their own intellectual creations – their Intellectual Property (IP).
Copyright Law used to be mainly important for large publishing houses or TV stations. Today, it has reached into the daily life of many people and confronts them with possibly complicated legal questions:
Is the marketing strategy I have devised protected by Copyright law?
Are we allowed to play our favorite CD's at our company party with 500 guests?
Can somebody simply post a video of my appearance as an artist to a website?
What can I do when someone is using photographs I took for their company brochures?
How do I grant licenses to use my intellectual property?
Did I get paid adequately for my creative work?
What can I do if I discover rip-offs of my works are being distributed?
How and to what extent may I quote somebody else's works?
Copyright Law answers these and many other questions.
Employment Law
Another focus of our practice is Employment Law, with a special emphasis on employees working for media companies and agencies.
We provide counsel and represent you in case of any problems at your workplace or with your employer, for instance in case of termination, a written warning or if you did not get the reference you deserve. We are also at your service in the following cases:
cancellation or dissolution contracts
relocation, restructuring or redeployment
short-term employment, freelance/self-employed work, part-time work, parental leave
PROFESSIONAL CAREER
Tanja Irion was born in Hamburg in 1967 and studied law there, as well. She has been an attorney ("Rechtsanwältin") since 1998, was President of the German Young Lawyers Association ("Forum Junge Anwaltschaft" – DAV) and acquired the title of certified media attorney "Fachanwältin für Medienrecht") in 2009.
Tanja Irion founded her law office in the year 2000. After having worked in the media law department of a large law firm for two years, she decided to launch a law office specialized in media law under her own name. In the meantime, there are three attorneys and one research assistant working in the law firm.
In the field of Press Law / Personality Rights we represent people and companies harmed by the media. We do not have branches in Tokio or New York and we don't offer a small army of attorney of all the different legal fields – the media are our expertise. In this field, we have been helping those affected by news coverage to claim their legal rights for more than ten years. If necessary, this includes the evenings and the weekends.
We represent financial institutions and large industrial companies, medium-sized enterprises, agencies, artists, athletes, photographers as well as privat individual who have become the object of unlawful media coverage.
We also offer to arrange for contact with partners who can help you organize press conferences, draft press statements or manage your public relations in times of crisis.
For further information click here.