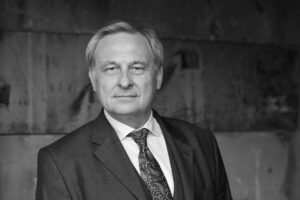 Telefon: 0049 (0)421 224 904
Mail: mail@nachtwey-ip.de
Eckard Nachtwey was born in Bremen in 1960. He studied at the University of Kiel and specialized in commercial and company law.
During his stay abroad at a law firm in Hong Kong Mr Nachtwey gained extensive expertise in the field of intellectual property and industrial property rights. Eckard Nachtwey worked in the Trademark Department of the Pharmaceuticals Division of the BASF chemical group and gained special experience concerning the requirements of a large corporate group in connection with trademark law.
Mr Nachtwey was admitted to the bar in 1994 and has been practicing law in Bremen since 1996. From 2002 until 2010 Mr Nachtwey was a partner of the law firm "Von Ahsen, Nachtwey und Kollegen" which was focused on Intellectual Property and Copyright as also on competition law. In 2006 he successfully completed the training course "Intellectual Property". From 2011 until 2013 Mr Nachtwey was a partner of the law firm Heinz, von Rothkirch, Nachtwey.
Due to the increasing demand for legal advice concerning Intellectual Property Rights and related fields of legal expertise Mr Nachtwey established the law firm NACHTWEY IP in 2014.
AREA OF EXPERTISE:
Competition law, trademark law, copyright, design right, infringement actions also in relation to patent law and utility model law, license agreements.
Lecturer at the FOM – Hochschule für Oekonomie & Management (College for economics and management)
MEMBERSHIPS:
GRUR – Intellectual Property and Copyright
IPR-Group
INTA – International Trademark Association
ECTA – European Communities Trademark Association
VPP – Association of Intellectual Property Experts
NVFGR – North German Association of specialist lawyers for Intellectual Property
Bremen Bar Association
contact persons: