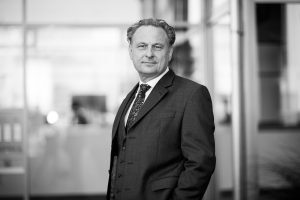 Historical development
The roots of the law firm NACHTWEY IP date back to the attorney Eckard Nachtwey who has been dealing almost exclusively with the issues concerning Industrial Property Law for nearly 20 years. In 1996 Eckard Nachtwey established himself as an attorney in Bremen. The gradually enlarging law firm required a change of the location of the law firm to "Technologiepark" (Technology Park) next to the University of Bremen. In the daily work it became necessary to lead the intellectual discourse also with patent attorneys.
The subsequent close collaboration with the patent lawyer Erwin-Detlef von Ahsen resulted in a close cooperation which continued by establishing a partnership in 2002, namely the law firm "Von Ahsen, Nachtwey and colleagues". The law firm mainly focused on Industrial Property Law and Copyright and also acted in the area of Competition Law. Following the dissolution of the partnership "Von Ahsen, Nachtwey and colleagues" due to the leave of the patent attorney von Ahsen who moved to Freising near Munich, the activities in the area of Industrial Property Law were continued by the partnership "Heinz v. Rothkirch Nachtwey".
Due to the increasing demand for legal advice concerning Industrial Property Law and related fields of legal expertise as well as a steadily and rapidly growing client base, it became necessary for Mr. Nachtwey to expand his team. In view of the increase of staff, the company founder decided to take the next step and as of 2014 establish the law firm NACHTWEY IP which addresses the clients' needs and requirements even more specifically. In addition to the explicit focus on Industrial Property Law, the law firm NACHTWEY IP, whose number of attorneys has, in the meantime, increased to 3, will become even more active in the related areas of law as Data Protection and Internet Law.